OKC Investment Property, Office, Loft and Warehouse
This multi-use building includes with Office, Warehouse and a Two Bedroom Loft.
This Amazing Downtown Office building, Warehouse and 2nd story Apartment Flat is a gem to find in the heart of Downtown OKC. Walking distance to the Midtown district, Museums, Fine Restaurants, and Scissor Tail Park.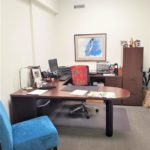 The lower Law Office has been remodeled in 2006 and holds 3 office spaces, a conference room, copy room, 2 additional work stations, break room and 2 bathrooms. Comes with 8 marked parking and potentially 2 additional exterior parking spaces. Love to live where you work, you can, with the upstairs 2 bed 2 bath loft apt with elevator and 2 reserved interior garage parking.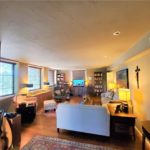 The apartment has a formal living and formal dining, wonderful kitchen with an open layout. The upstairs laundry is very convenient and has an amazing outdoor patio that will allow for entertaining and or quiet get away in the heart of the city life. The attached warehouse space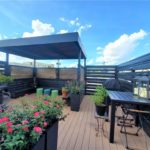 is ready to be built to suit by any new owner or tenant.
Apartment is 2250sf, Law office is 2875sf and Warehouse is 2750sf.
Property is easy to show contract listing realtor 405-409-7989. 2019
Utility Costs = $4344.00 (The utility account combines, gas, water/trash and electric.) 2019 Ad Valorem Taxes = $4599.00 2020 Insurance for building – $5125.00 Office remodeled in 2006. Upstairs flat has fire (wet) suppression system. ZONED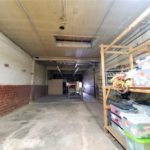 Commercial/Residential. Listing Realtor related to seller
411 NW 5th ST, Oklahoma City, OK 73102
405-605-6445
Google+