WHY OKLAHOMA CITY MAKES ONE OF THE GREAT REAL ESTATE INVESTMENT MARKETS TODAY
Oklahoma City, OK is one of the GREAT real estate investment markets right now. With sustainable growth and cash flow, it is a top pick for real estate investment and investors! Check out the Oklahoma City turnkey investment properties on our website or give us a call, but FIRST, read why this is such a great Investment Market!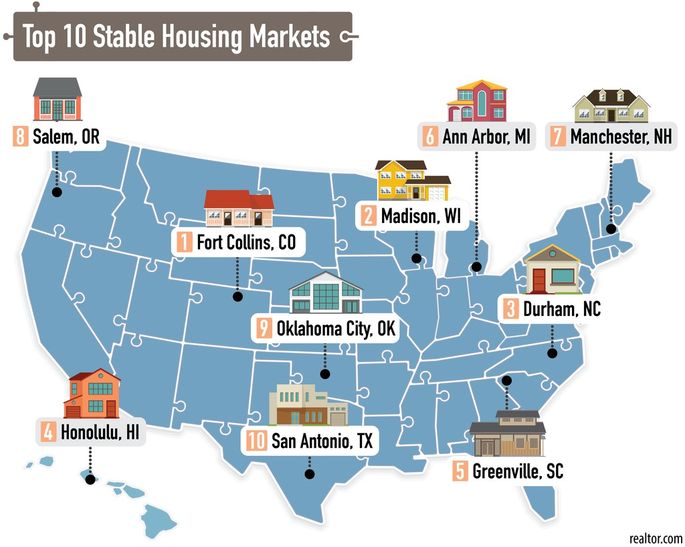 If you could design the perfect cash flow market, what would you want? –
Long term sustainable returns, both cash Flow and Capital Growth (appreciation) Oklahoma City has the attributes that seasoned investors are looking for in a real estate investment.
High rents compared to purchase prices
High demand for rental units with low vacancies
Easy and fast eviction laws
High incomes relative to home prices
Low unemployment
Great school systems
Undervalued market
Baby boomer appeal
Local government with a 15 year growth initiative (in full swing and effective)
Lowest unemployment (for cities over 1 million population) 3.5% (Forbes)
2nd best place to start a small business ( Business Journal)
5th best city to retire in (AARP)
7th best boomtown / population growth (Bloomberg)
17th fastest growing city in the country (Forbes)
OKLAHOMA CITY IS A REAL ESTATE INVESTMENT MARKET THAT OFFERS VIRTUALLY ALL OF THE FIVE WEALTH BUILDING PRINCIPALS
Oklahoma city market reflects the I.D.E.A.L. investment as it can will will provide:
Income: from positive cash flow
Deductions: reduced tax liabilities are money in your pocket
Equity: Tenants' paying down your mortgage increases your return at sale
Appreciation: the economy in this emerging market is poised to maximize your appreciation (this is where wealth is created)
Leverage: financing will be available for our foreign and domestic investors allowing you to make money off of borrowed money (O.P.M.)
Your strongest most sustainable markets are those markets that have forward thinking city initiatives with plans for strategic growth. Oklahoma city has done their diligence and has captured the spirit of economic growth in this set of 3 (Oklahoma City 5 year initiative plan).
You got to love forward thinking long term visionaries and Oklahoma City has definitely done their homework. They created the 5 year initiative and all you have to do is tour the city and see the growth this proud city is experiencing.
WOULD LIKE TO FIND OUT MORE ABOUT THE OKLAHOMA CITY MARKET?
Call Tom or Karyn at Key Realty and Property Management – 20+ years as Property Owners and Property Managers for over 80 clients.
tom@keyrealtyokc.com
karyn@keyrealtyokc.com
405-605-6445
Google+