Buying or Selling Income Properties, Call Karyn
Karyn Seabrooke, with Key Realty and Property Management, just Sold 2 Duplex's, total four units, located in the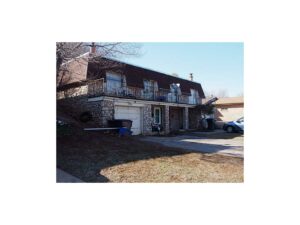 "Harry Reeders Talk Of The Town" addition in Oklahoma City. Close to NW36th and Hefner Parkway.
Property consists of 2 buildings, total 4 units. Monthly Income was $3,025, 100 occupied.
Sold for list price, $240,000.  Over 12% CAP Rate.
The seller is local and is relocating to the Dallas/Ft Worth area and the Buyers are also local.
If you are thinking of buying or selling Income Properties in the OKC metro area, give Karyn a call.
Karyn has personally owned and managed some 2,000 units over the past 17 years in the Oklahoma City Real Estate Market. From new construction to managing "renovation projects" Karyn and her staff can handle all aspects of your purchase through to managing your income properties.
Whether you are new to the Real Estate Market or a Seasoned Landlord with an established portfolio here in Oklahoma City, let Karyn help you with your Real Estate Purchases.
Google+